A New Act to Replace the Disability Services Act (1986)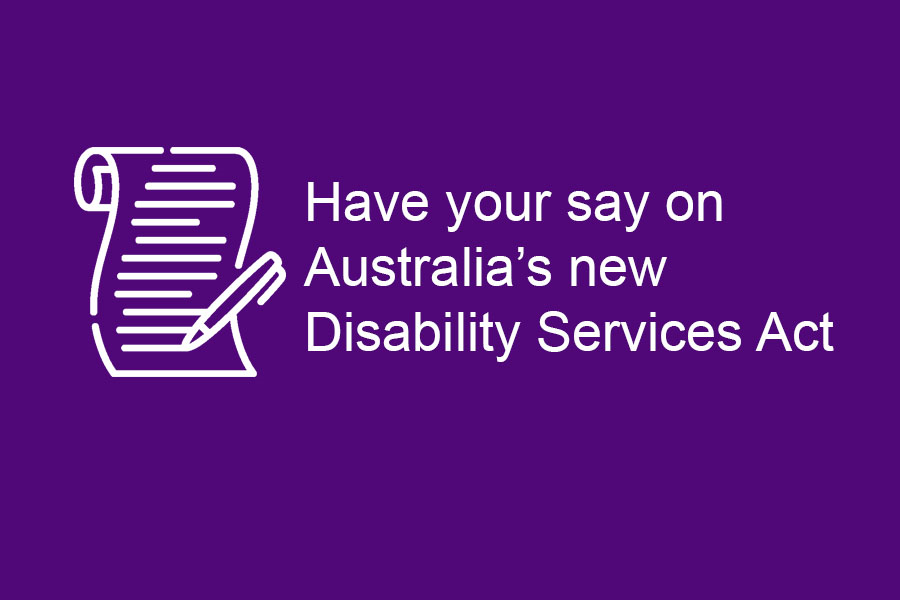 The Department of Social Services (the department) is working to update and replace the Disability Services Act 1986 (the Act). It has been in place for more than thirty years with the aim of improving the lives of, and supporting, people with disability, their families and carers.
In order to continue to do this, we need your help to make sure that those supports and services it covers are modern, flexible, and directly relevant to your priorities and needs.
Your voice is an important part of this work. Your ideas and feedback will help to make sure that the new Act can genuinely improve outcomes for people with disability, their families, and carers. Having your say is a strong way to determine how you, and your loved ones, live and are supported, now and in the future. The department will also give careful regard to the findings and proceedings of previous and ongoing reviews and inquiries, including the Royal Commission into Violence, Abuse, Neglect and Exploitation of People with Disability so that input already provided by the disability community is fully considered.
Who can have their say
Comments from everyone are welcome, including people with disability, their family, carers, advocates, service providers, peak bodies and organisations.
You can provide input based on your own experience, or on behalf of another.
What do you need to do
Read the consultation paper. There are 6 sections for you to consider and each has a question or two at the end of it that we would like you to consider when responding.
There is also a summary available of the consultation paper, you may wish to read the summary, watch the Auslan translation, or access the easy read version.
For example, one section looks at the types of services proposed to be funded under the new Act. The question that follows asks if you agree with those or have others you would like us to consider. You can then provide as much or as little input as you like on that question.
You might be interested in having your say on all sections, or just one. You can even provide a response about how you feel overall, either online, in writing or via audio or video. That is up to you. The most important thing is to have your say on what matters to you.