Developing the National Autism Strategy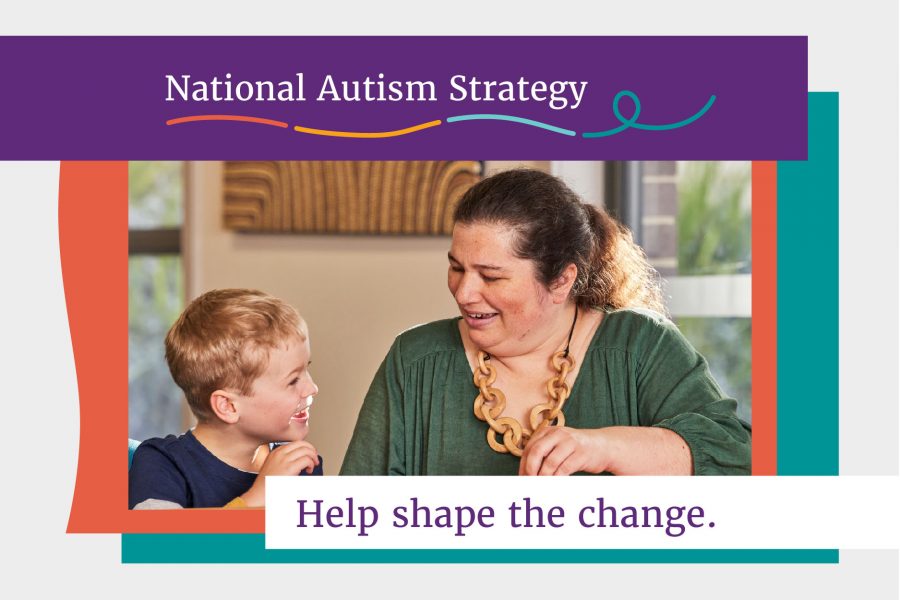 Video: Why we're developing a National Autism Strategy
Watch this video to find out why a National Autism Strategy is important. The video has captions and Auslan.
About the National Autism Strategy
We're developing a National Autism Strategy to help improve life outcomes for Autistic people across Australia.
The Strategy will be for all Autistic Australians. It will cover key reform areas including access to services, healthcare, education and employment. It will help to guide a more coordinated, national approach supporting Autistic people at each stage of life.
How we will develop a new National Autism Strategy
Autistic people, their families and carers and stakeholders will be invited to help develop the Strategy. A consultation process is now open.
The Strategy will be informed by:
Autistic people
their families and carers
the Autism sector
researchers.
Community engagement to develop the Strategy has been guided by a co-design process undertaken with Autism CRC. The co-design has informed how we will work with Autistic people and other Australians to decide what goes into the National Autism Strategy.
Opportunities to have your say
A discussion paper has been released on the National Autism Strategy. It provides an overview of some of the known issues experienced by Autistic people. It also includes some possible areas of actions and a series of questions.
There is a summary discussion paper also available. An Easy Read and Auslan version of the summary paper will be available soon.
Make a submission
You're invited to share your ideas by:
responding to guided short-form online questions
lodging a written, audio or video submission.
Submissions close at midnight (AEST) on Monday 30 October 2023.
Community events
There will be opportunities for people to attend face-to-face community events in each state and territory in September and October 2023. A series of online workshops are also available.
Register for one of these events by visiting the community events page. This schedule will be updated as new events become available. The events include:
a webinar
online workshops
open community conversation forums
Autistic voices forums
Online ideas wall
An online ideas wall is now open. This moderated discussion allows you to post ideas and join conversations about what needs to be in a National Autism Strategy, at a time that's convenient for you.
Contribute to the ideas wall before it closes at 5.00pm (AEST) Monday 30 October 2023.
Subscribe for updates
Subscribe to be kept updated on the development of the National Autism Strategy. You can unsubscribe from this mail list at any time.
---
Contact
Contact the Autism Policy Team at AutismPolicy@dss.gov.au
Statement on language
The Australian Government acknowledges that people use different words to talk about Autism, and that each person will have a way of talking about Autism and about themselves that they like best. Some people in the Autistic community like to say 'Autistic person' (identity-first language), some like to say 'person with Autism' (person-first language), and some are fine with using either.
The Australian Government is using identity-first language to talk about the National Autism Strategy. This means that we will usually use the term Autistic person or Autistic people.